Contentious and Misinformation Category
- A new domain category has been added to DNSFilter for labeling 'Contentious and Misinformation' sites. This new domain category is being made available to label domains that don't qualify as hate and/or terrorism explicitly and for whom a label of Education and/or Entertainment would also not be appropriate.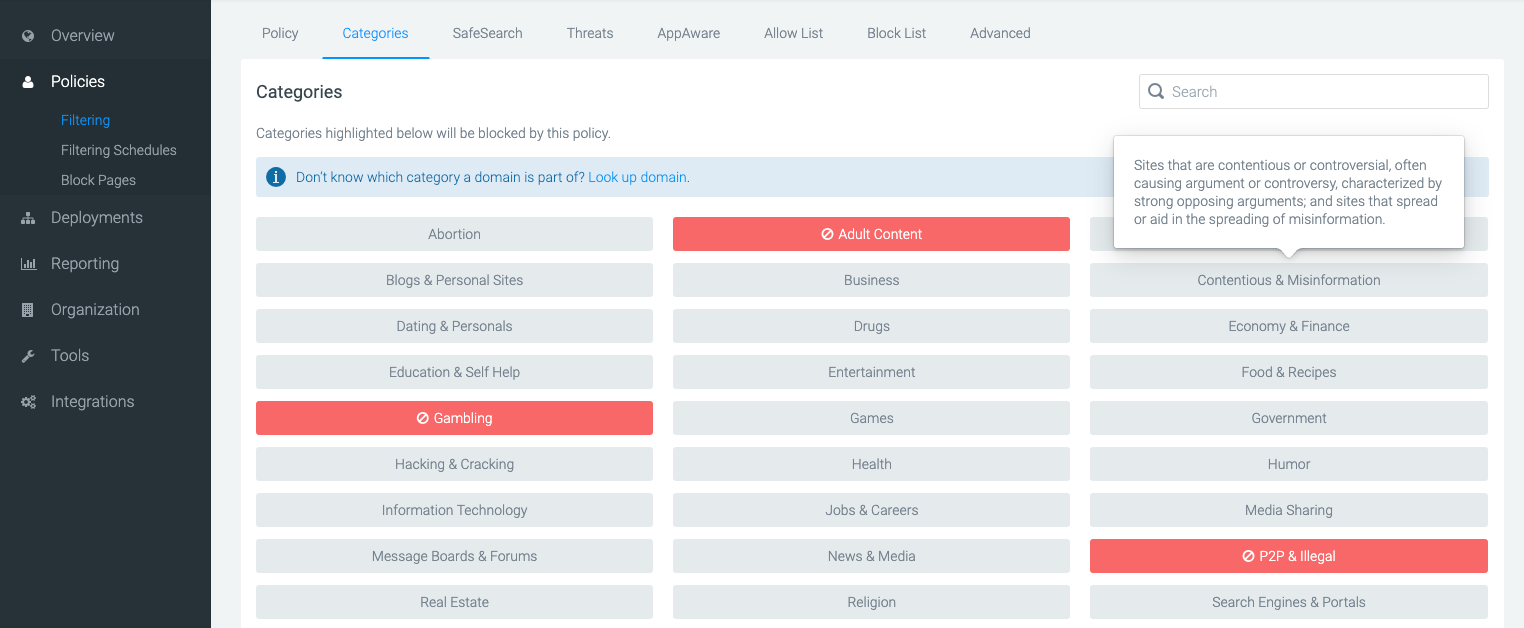 Data Export - Added new ResponseIP field, which includes additional information for forensic investigation.
Improved the performance of the Dynamic Hostname DNS IP update service. We will now update hostnames much faster for customers using Dynamic DNS, which will help avoid any service issues when an IP gets updated.